Gastrostomy Tube Introduction Set
. Reusable introduction set enables the non-endoscopic placement of gastrostomy tubes into the stomach
. Designed to accept …read more.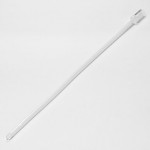 Feline Orogastric Feeding Tube

. Closed-end, single lumen silicone catheter with distal side holes used for the administration of enteral feeding solutions
. Proximal fitting accepts …read more.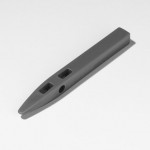 Feline Mouth Gag
This reusable mouth gag is designed to assist in the introduction of orogastric tubes …read more.
Peg Feeding Tubes
The peg feeding tube is a mushroom/Pezzar style silicone catheter for the percutaneous administration of feeding solutions into the stomach. It can be endoscopically …read more.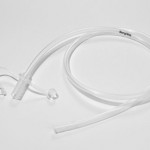 Silicone Stomach Tubes
. Smooth-bore lumen for enhanced delivery or evacuation
. Three strategically placed fenestrations at the distal tip provide …read more.