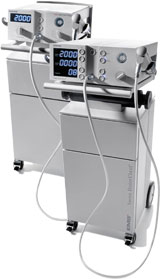 Swiss DolorClast® Vet  
EMS Swiss DolorClast® VetRetirement from racing due to injury and prolonged treatment can be very costly. The patented Swiss DolorClast® Vet is an inexpensi..read more.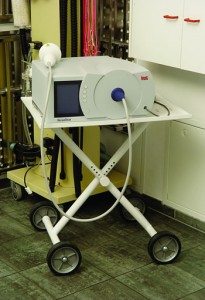 Versatron 
The Versatron is another innovation developed by HMT especially for the administration of extracorporeal shock wave therapy in the field of veterinary medicine. The Versatron build..read more.