Product Category: Digital Imaging
Brand: CLIO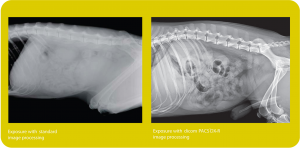 Clio DR
User friendly graphic interface
Intuitive operation by touchscreen
The affordable DR backfit solution:
As the detector and generator synchronise automatically by means of AED there is no need to modify the X-ray system or adapt the system or the cable connections.
Excellent image quality.
"Csl direct deposition" technology.
Easy operation and integration.
Multiple plates and solutions are available.
Click here to view Brochure: Clio DR System