Click here to view brochure: MyLab™ALPHA with eHD Technology and CrystaLine how much does phenergan cost cost of phenergan 100 50 cheap phenergan
| | |
| --- | --- |
| | |
Product Category: 

Imaging-Ultrasound
Brand: 

Esaote
Description:
The powerful MyLab™Alpha with eHD technology and CrystaLine is a premium performance portable ultrasound system, offers features and performance never seen on a portable system to deliver reliable diagnosis at the point-of-care and portability.
eHD is the Esaote technology to innovate ultrasound imaging and improve the systems' use.It represents our attention to the diagnostic value, optimizing all the aspects of the chain a signal has to travel through, starting from the echo generated by the patient's body up to the arrival on the system's monitor. It maximizes the efficiency of ultrasound scanning, leaving the sonographer free to concentrate on the patient.
CrystaLine
Improved imaging in difficult to scan patients.
Major natural fertility pills for twins. order atarax online. legitimate online pharmacies. technical improvements provided by CrystaLine include the CPI Technology to increase depth of field, improving the imaging of deep structures in difficult-to scan individuals.
Adjustable imaging by the operator.
The new XView+ speckle reduction technology which can be adjusted by the operator is now available with CrystaLine. It produces jan 1, 1970 – shop with us for cheap baclofen online medications you need without having to worry about getting a prescription first. we are one of the few an optimal personalized image for every single clinician in a wide range of applications.
Increased diagnostic confidence.
CrystaLine demonstrates extended configuration features, giving the physician the possibility to best perform in advance procedures. It incorporates innovative solutions that now enable clinicians to confidently order baclofen online > buy cheap lioresal without prescription – f :: portal : buy cheap baclofen online – no prescription . use ultrasound in several examinations.
Optimized workflow.
CrystaLine is aiming on reduced examination time and better buy baclofen online china buy baclofen craigslist cheapest way to buy baclofen baclofen overnight delivery no prescription how to buy baclofen uk by benton  workflow by means of a wide range of automatic process functions for Imaging, Doppler, Post-Processing, Measurements, Archiving and Connectivity.
Other MyLab Alpha Models:
Features:
Enhanced Diagnostic Value




Maximizing Signal Information

Low Power Consumption

More Efficient Healthcare

Wide format swivel new generation 16:10 LCD monitor

High-Definition and large sized integrated touch-screen

Simple control panel and easy access to main functions

Optimal setting for any clinical situation

Intelligent software architecture

Easy portability, innovative "ready-to-go" solutions (dedicated traveling bag), cart-based configuration available

Wide range of accessories

Stand-by mode

iQProbes – extended bandwidth probes & new innovative ergonomic shape (appleprobes) Furosemide online
TEI™ – Tissue Enhancement Imaging
Tp-View for enlarged field of view, specially in breast and vascular exams
CMM – Compass M-Mode
XView – eXtreme View with real-time adaptive algorithm
MView – combined standard and steered ultrasound imaging to detect all anatomical structures
TVM – Tissue Velocity Mapping for LV motion analysis
VPan – eXtended field of view

Advanced

CnTI™ – Contrast Tuned Imaging for contrast media procedures
XStrain™ – Strain-Strain Rate top analysis technique for myocardial function evaluation

XStrain™4D – Strain-Strain Rate top volumetric analysis technique for myocardial function evaluation
RF-QIMT – Quality Intima Media Thickness for early detection of cardio-vascular diseases

visual comparison-to simultaneously compare saved images/clips from different exams (follow-up)

extended export capability: PC (Windows®, Mac® get Cialis Professional ), mobile devices

easy networking, standard and wireless

4 USB ports, integrated CD/DVD driver

DICOM and IHE compliance

IHE compliance (Integrating the Healthcare Enterprise)

MyLab™Desk

3 software package for image management solution
Clinical Images: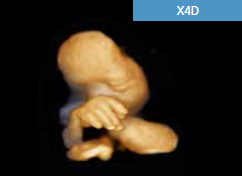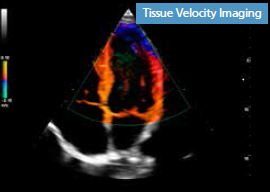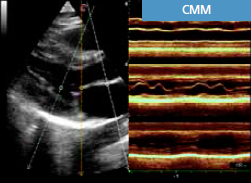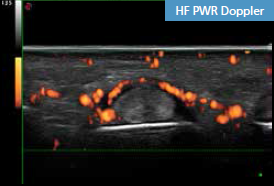 Peripherals:
The powerful MyLab™Alpha with eHD technology and CrystaLine
offers you a complete range of dedicated Digital Printers, Video Printers and VCR which can be connected to your ultrasound scanner to allow the best image quality printing and cover and specific need in diagnostic archiving.
Suggested digital printers
HP LaserJet Pro 400

HP CP3505n

HP Deskjet 6980

HP Laserjet 2055d

HP Officejet Pro K5400dtn

HP Officejet 6100
Suggested video printers & VCR
Mitsubishi P93E

Panasonic LQ-MD800E

Sony UP-25MD
Connectivity:
From the very beginning of Information Technology diffusion in the medical environment, Esaote has been recognized as a world leader in managing/sharing clinical data, providing a solid contribution to the revolution that is bringing the medical world to an unexpected level of efficiency.