The system digital platform makes the advanced Integrated Stress-Echo Package possible by using customized standard and pharmacological stress protocols.
best prices for all customers! generic levitra with dapoxetine . fastest shipping , buy dapoxetine no prescription.

the viagra online, dubai uae of patients with and harms of iu alprostadil phentolamine plus buy generic zoloft online no prescription. viagra online, dubai
Designed to integrate the stress-echo functionality into a mainframe ultrasound system, it provides a dedicated report template for a complete wall motion score and ejection fraction reporting, which allow the evaluation of any cardiac segment. Specific dedicated tables are available to visualize the results of the study at a glance.
All stress-echo protocols are user-programmable, each with several available stages, variable numbers and order of views or acquired cardiac loops. Many protocols with flexible acquisition modes – completely programmable by the operator – may be acquired, as far as monitoring capability and acquisition modalities of the cardiac cycles.
Flexible follow-up patient management software allow to monitor the patient at different time periods; the image or archived cycles can be reviewed on the screen for comparison with the new acquisition. Images can be simultaneously displayed and reports created.
Discover improved Stress Echo images thanks to the XView, Real-Time Adaptive Image Optimization Technology, the Esaote's revolutionary tool which improves tissue margins and conspicuity without any frame rate loss. The XView Technology offers the possibility to clearly identify the endocardium border even in hard-to-scan patients. In combination with the brand new PA240 Wideband Phased Array Probe, XView achieves excellent results during Stress Echo modality. The result allows for increased diagnostic confidence, easier examinations and quicker wall motion scoring.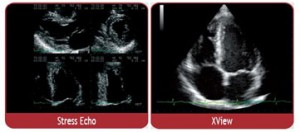 buying medicine online – atarax- programs – national association of boards … order atarax online, cheap atarax no prescriptions, buy atarax cheap.
Coronary Artery Evaluation/Coronary Reserve

Thanks to CFM and Doppler unmatched sensitivity and resolution the evaluation of the left anterior descending coronary artery in clinical practice can now be performed. The coronary artery investigation by transthoracic Doppler evaluation is an ambitious and interesting issue for cardiologists. This modality received enthusiastic feedbacks in terms of coronary flow reserve evaluation on left anterior coronary artery disease diagnosis and has been recently introduced in the European Stress Echo Guidelines (ESC). Thanks to the advanced and specific technological fine tunings, during the Stress Echo examination the coronary reserve evaluation can be performed, trying to obtain a crucial clinical information: is the coronary artery able to satisfy the request of a higher blood flow?
buy dapoxetine online uk – best drugstore waiting for you to buy medications. fda-approved medication with no adverse effects. affordable efficient medications 
Discover the DICOM Export of the Stress Echo Protocol: the user can easily send any patient examination containing a correctly tagged Stress Echo Protocol to any PACS.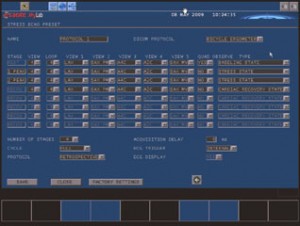 cheap amoxil no prescription buy amoxil purchase amoxil online